Achieving the best orbital sander that fits your preferences
One of the least carpentry jobs you probably could consider is sanding.This carpentry job is quite messy and requires patience to achieve an excellent finish you wish your surface to have. Orbital sanders may vary in power, sanding pad speed, dust system capability, and warranty as well. However, first you need to figure out why do you need an orbital sander. For what purposes are you going to use the orbital sander? Through this piece of writing, you can figure out what best orbital sander fits your sanding work.
What is an orbital sander?
Through the rapid growth of technology, orbital sanders are made to lessen the hassle of sanding jobs. Unlike before,you need to sand a surface through sand paper manually, but now orbital sanders are made to make work easier. Orbital sanders are one of the power tools usedin carpentry work. You need to choose the best orbital sander that fits your workplace. This tool is used to achieve a perfect finish for certain surfaces like wall, wood, and even marble tiles. 
An orbital sander commonly has a sanding disk and a dust collecting system. The sanding disk continuously spins in a small ellipses' direction. Some orbital sanders feature some special options that give much better sanding process like damping pad features.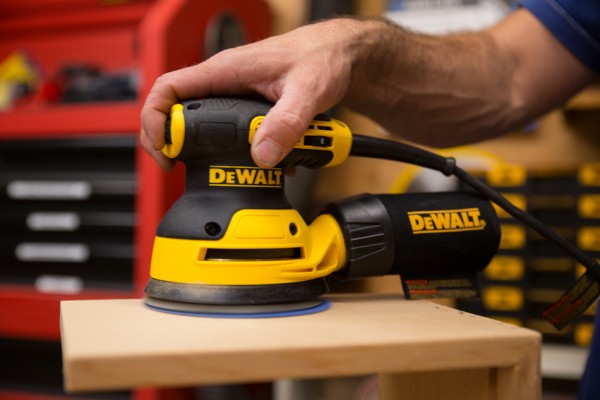 Tips on how to buy the best orbital sander
Before buying a certain tool or thing, you need to consider some pointers to achieve the best among the rest. In purchasing an orbital sander, you need to see if the unit is worth the price. Excellent orbital sanders are usually costly due to some special features and for its powerful ability. If you're using sanders for light jobs, you can avail $30 orbital sanders while $200 for the high-end orbital sanders. 
You can also consider having two handles for your orbital sander. Having two handles gives more control to your sanding job. Double handles are usually great when close to a wall. One of the two-handle orbital sander is Makita BO5041K. 
You also need to consider the OPM or orbits per minute of the orbital sander. Aside from that, you also need to check its power capability, if it suits the type of sanding job you're engaging in. The more power capability, the better orbital sander. It also showcases at least 3 to 5 amperes and with a 7000 to 12000 OPM. 
In addition to this, you also need to check if it has a dust collecting system to lessen the dust and swirls while working. Sanding is messy work; you also need to use mask and goggles when doing sanding work.
Upon checking the power and OPM ability, you should also consider if it's easy to use. A certain unit must be user-friendly, and it must be handy for the owner. A comfortable owner will produce great products.In buying an orbital sander, you also need to include its variable speed, lock control feature, and the base of the orbital sander.
The best random orbital sander
Based on the features and capabilities, Makita BO5041K grabbed the top orbital sander distinction. It measures about 5 inches, and it showcases great features. It has two handles covered with rubber, making it more manageable and comfortable to use. The rubber minimizes the vibration when it's turned on. 
Makita is known to be good on wooden floors and some heavy-duty sanding projects. In addition to that, it has a pad control system, and it can offer a spin rate rangingfrom 4000 to 12000 OPM. This orbital sander has a power of 3 AMP, and it's considered as one of the best orbital sander in the market. The sad part of this unit is it only offers only 1 abrasive pad but offers a safe case for the unit itself.
Overview
To getthe best unit that suits your workplace, you should check the unit thoroughly through its specs and special features. You can avail a unit from big department stores. You can also try buying at online shops; less hassle and more convenient. Although it's convenient, nothing compares checking it personally. You can find more information on the above here.